Friday 12th Sept 2014
Exwick Old School -> Map
Exwick Road
Exeter
Devon
EX4 2AT
Schedule
General open meeting, GNU/Linux, Open Source, Raspberry Pi, Coding, Creating and Making
The kitchen will be open, for squash, tea and coffee. There will also be the opportunity for a "Fish n Chip" run, as the Exwick Fish and Chip shop is just around the corner.
Meet at the Exwick Ark Pre School (i.e LUG HQ) at 7:30pm
Write Up
This was our first meeting after the summer break, which seemed an ideal opportunity to sit down and put some order, and organisation into the group. We welcomed Thomas who was a first time visitor. Thomas is currently studying for his Phd in Mathematics at Exeter University, and is from the Czech republic, although this is not a daily commute ;-)
I have laid out the minutes from the meeting in a simple blog format, where each heading is the topic that was discussed.
The Exwick School Venue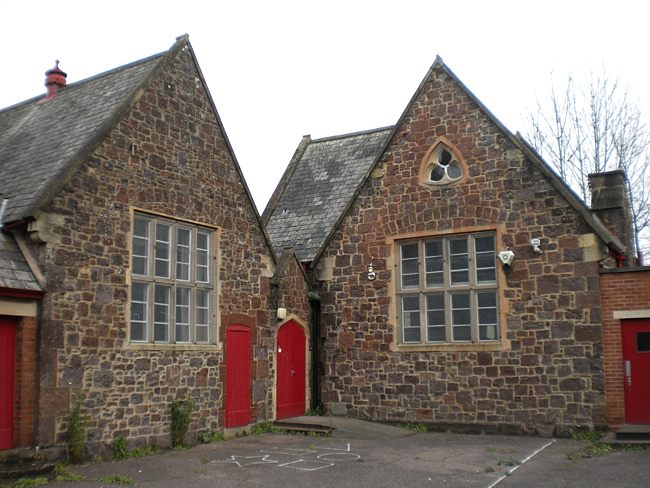 As per comments on the mailing list, which put forward that the venue was too small, and no as accomodating as the Exwick Community centre, which has a car park and a shop. Additional it has a large area of space. Fortunately Trevor Sharp was on hard, to discuss which areas of the School we can use.
Comparatively, whilst the layout is very different to the community centre, we felt that there was enough room for the grroup to operate, but we just needed to be more structured in the way we use and organise ourselves around the facility. In regard to car park, the School has its own Car Park, which is on St Andrews road, directly opposite, and across the road from the main doors of the church. On Exwick road there is also the Exwick Fish and Chip shop, which also sells drinks. We have use of the kitchen, and have our own drawer for tea, coffee, sugar etc.. the only thing we usually need to bring on the night is milk.
Finally, as Thomas, Malcolm and Rick discovered there is a rather nice traditional Olde Pub, "The Village Inn" where we can adjourn for something refreshing post meeting.
In summary it was decided that we are happy with the current venue.
LUG Meet format
The thinking about the use of the venue, and Rick's visit to Surrey LUG http://surrey.lug.org.uk/ over the summer, lead us to put a meeting format in place
Show n Tell
Bring a Box
Helpdesk
Book Borrowers
Watch n Build
Tutorials
Rad with Quickly - Rick T
DTP with Scribus
Libre Office - Trevor
Building from Source -
Compiling a Linux Kernel - Malcolm Nov
Bash Scripting.
Projects
Complete LTSP, test with your Pi
Complete Samba FS
Pi event prep
Free Net cafe
Promotion of Group
Video sessions on to YouTube beware.. editing
Contacting IT teachers at School
Posters library
Google - Write supporting post tutorials articles,
LinuxVoicr
Welcome to ExeterLUG
Interested in Computers ?
ExeterLUG Computer Club is open to anyone with an interest in technology.
Whether you have a PC or Mac - Windows, Linux, Raspberry Pi, OS X or Amstrad CPC you are Welcome.
Our meetings are held on the 2nd Friday of the month, at :-
Exwick Community Centre, Kinnerton Way, Exeter from 7.30pm and are FREE.
We have, a coffee, Wi-Fi internet access, and an internet cafe.
A great place to meet like minded friends, share ideas, problems and get to know more about your PC.
STEM Networking Tiverton Thursday 6th February 2014
Friday 13th December 2013
Exwick Community Centre -> Map
Kinnerton Way
Exeter
EX4 2PR
What's On:
This month we'll be working on a Raspberry Pi Beowulf Cluster
We will be looking to achieve about 20 Pies connect together via a netowork switch to make the Beowulf cluster, which will likely provide similar compute power to a PC. In essence hooking up a bunch of Raspberry Pi's and having a jolly fun time with parallel computing in general. There should be more Robot mayhem with Tom Brough developing set of Robots.
We will be reviewing progress with the Exwick Ark project, and deciding what the next steps will be.
Enquiries for the £50 PC Programme continue to roll in, and we have at least two being collected on the night.
The Cafe will be open, and I believe Alison will be making more of the ever popular "Pizza n Chips"
Meet at the Exwick Community Centre at 7:30pm
Students excel to new heights with free software
Children at Exwick Heights Primary School were thrilled to receive a donation of laptops for their Code Club workshop presented to them on Wednesday 3rd October by Rick Timmis and Daniel Smith of ExeterLUG Computer Club and Stephen Berridge of West Exe Technology College.
Michael Emerton, Exwick Heights ICT technician, runs an after school Code Club workshop, a nationwide scheme designed to enable children to gain computer programming skills in their early years.
Michael said: "The children are learning a programming language called Scratch and they have great fun each week creating computer games and then playing them. We are very grateful for the donation of laptops which will enable the children to carry on with their projects at home."
ExeterLUG Computer Club, a local enthusiasts' group that focuses on the Linux computer system and free software, was delighted to be able to provide five refurbished laptops donated by West Exe Technology College for the club.